Why Teamwork is so Important at Freeport Veterinary Hospital
Teamwork is so important for our hospital to practice the best medicine and that extends to our relationships with pet parents as well. We think of your pet's care as a partnership between our doctors and staff, and your family. Everyone involved plays a vital role in keeping your furry friend in the best health.
So what does that mean?
A partnership means that we each have responsibilities. Our responsibility is to listen to your concerns, do a thorough physical examination, and make the best recommendations for your pet. Your responsibility is to tell us as much as you can about what's up with your pet. This includes the obvious things like eating, drinking, and bathroom habits, but also extends to their behavior, their lifestyle, and anything else you think might be a factor in their life (changes in the household, moving or new pets, for example). It may seem silly, but if Fido is all of a sudden acting scared on walks or Fluffy is glued to you when she's usually a strong, independent feline, this can indicate an underlying medical issue. You spend day and night with your pet - you know them best! We need your help to give the best medical care!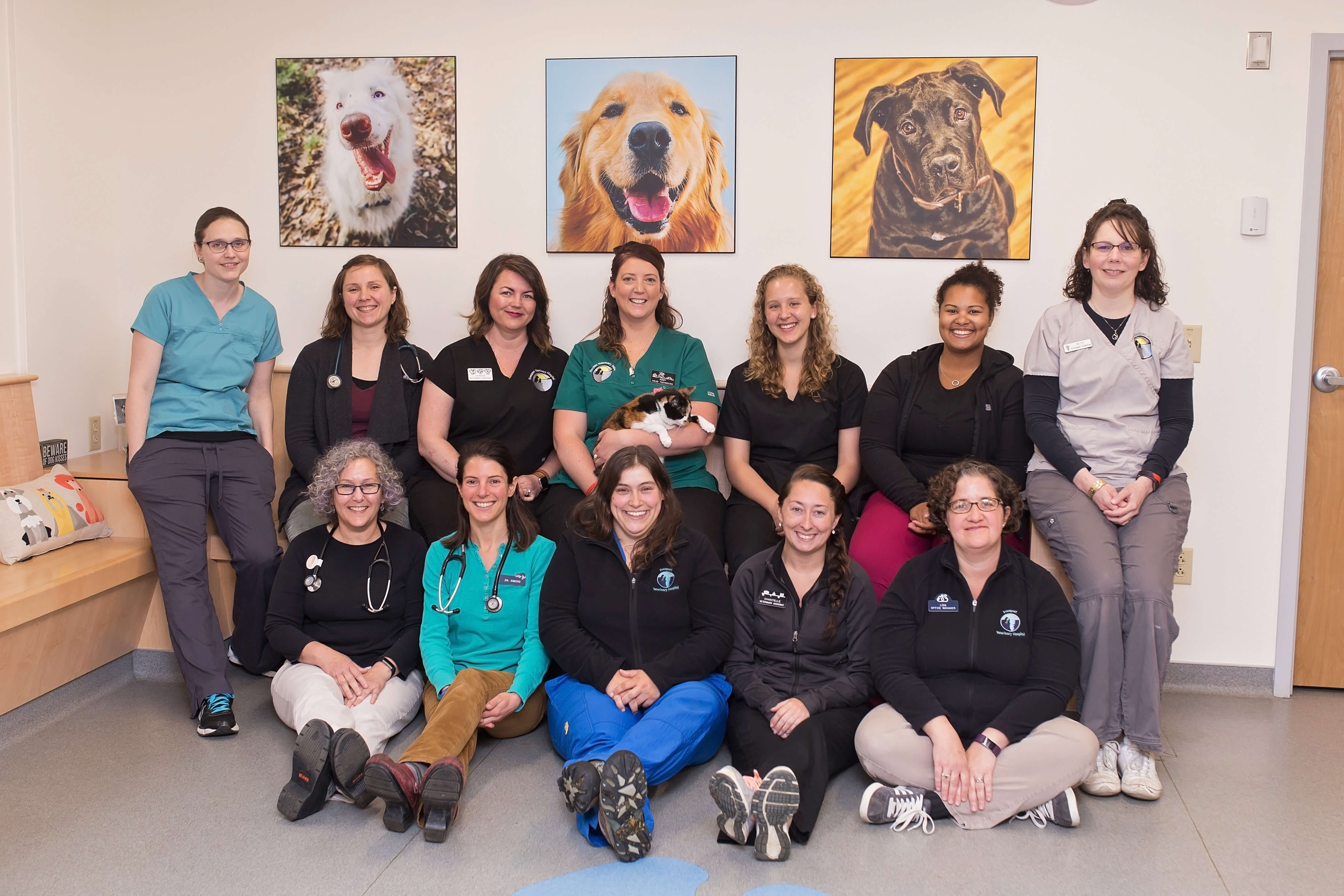 What about trust?
Trust is a vitally important part of this relationship. We trust you to give us the best information about your pet and you trust us to make the best recommendations to keep or get your pet healthy. We treat each and every pet as we do our own. To make this partnership work, we need to have very open communications. If the recommendations we make aren't the right fit for your family or you don't understand why the recommendations are made, TELL US! Please! We always welcome questions, discussion, and collaboration in your pet's care. Remember, we're a team!
The doctors and staff of Freeport Veterinary Hospital come to work every day because we are passionate about the wellbeing of our patients and want to keep them healthy in every aspect of their lives. We focus strongly on preventative medicine but are also willing and able to answer the call when your furry friend is under the weather. We value our relationships with our wonderful clients and want you to know that your opinion not only matters - it's vital to the health of your pet. We are so grateful for your trust in us and look forward to many years of healthy pets.